For this week's blog post I am going to answer questions 2-5 on the viewing guide of Bowling for Columbine, all of which pertain to the topic of violence and its portrayal in today's American media.
2. According to Moore, how does the American media create a climate of fear in the U.S.? List some of the effects of this type of media.
In the United States, the media does an amazing job of creating both fear and paranoia in many citizens. Most news stations love to over-exaggerate and dramatize any story that comes their way, whether or not that story is actually as big as they make it out to seem. Especially with murder stories, the news makes citizens feel as though there is a heightened risk for violence in their country, and causes everyone to worry about a world that isn't necessarily as dangerous as it is perceived to be. By creating this panic and constant worry, the media itself is the one who benefits. The more scared people are, the more they turn to the news for information, because we are taught that knowledge is power. But is the media's first priority really educating citizens? No. They are simply interested in control. When they are the only source Americans have for their news, the media can do or say whatever it wants, and people are blindly willing to trust it for the sole purpose of easing their own worry. We have becomed so petrified, that as a people we have let our fear take over our critical thinking skills needed to recognize the media's hidden agenda.
3. Explain what is meant by "if it bleeds, it leads."
This phrase was introduced in the film to explain that murder headlines are always the top story on the news. This has always been something I realized, but this film really provided great insight as to why the media does this. Whenever we flip onto a channel looking for information, the media makes sure to feature violent stories to incite our paranoia and continue the controlling theory explained in the previous question, which will keep their ratings high.
4. Why are crime rates in some cities dropping but fear of crime is rising?
In short, the media doesn't care how many murder stories really exist, so long as they have enough to fill their time segment. And even if there isn't many, they are known to endlessly stretch out small bits of information to keep the stories going. As seen with the recent killing of Osama Bin Laden, CNN spent five minutes talking about just the location he was in! We watched them zoom the map from many angles and analyse distances, but really, they were just filling time to stay on the story. A statistic was mentioned that crime rates are 20%, but media coverage of crime is up by 600%! This is the perfect proof of how exaggerated news stories are and that integrity is never the media's first concern.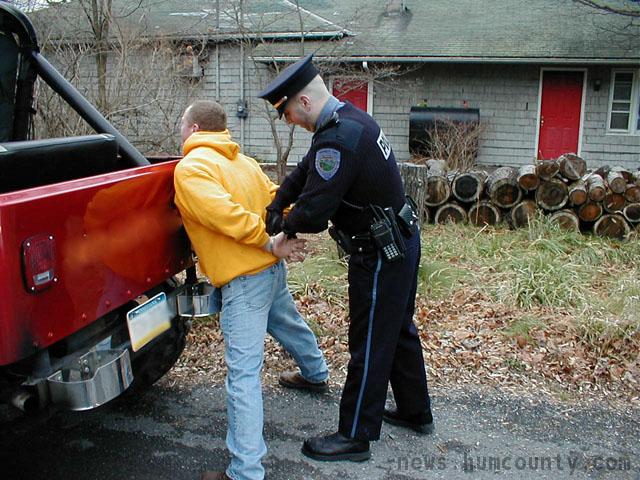 5. According to Dick Herlan, who has produced COPS and World's Wildest Police Videos, why do these shows choose to focus on arrests of people accused of petty crime rather than corporate criminals?
Well, this guy did a great job of avoiding the real question, but the answer is simple - violence sells. In a media world getting gorier and gorier by the minute, we have become used to the sight of violence and now we won't seem to settle for anything less. Though we act like violence is troubling and unsettling, let's be honest - we love a little blood and guts to ease that part of us wanting to peek through our hands as we watch someone getting hurt. Shows like COPS are genius, because although the crimes are small, they give the police the opportunity to be violent and dramatize the situation, rather than film the boring guy in a suit having court hearings. Another reason is the treatment of the criminals - police feel superior to lower class criminals and love exerting their power over them, but white collar criminals get better treatment due to status and wealth. In these times, better television means more violent television.
Image Sources:
http://speeddatingpro.com/images/ripocazo.jpg
http://assets.hulu.com/shows/key_art_bowling_for_columbine.jpg
http://spf.fotolog.com/photo/47/52/52/charly_hell/1247231186966_f.jpg
http://news.humcounty.com/images/cop_arresting_criminal.jpg